Ready to achieve a healthier, more attractive smile without the hassle of traditional metal braces? Consider Invisalign® aligners from Always a Smile Dental! Dr. Olszewski is proud to serve as an Invisalign dentist in Grand Rapids, MI, and would be more than happy to determine if you're a candidate for clear aligners.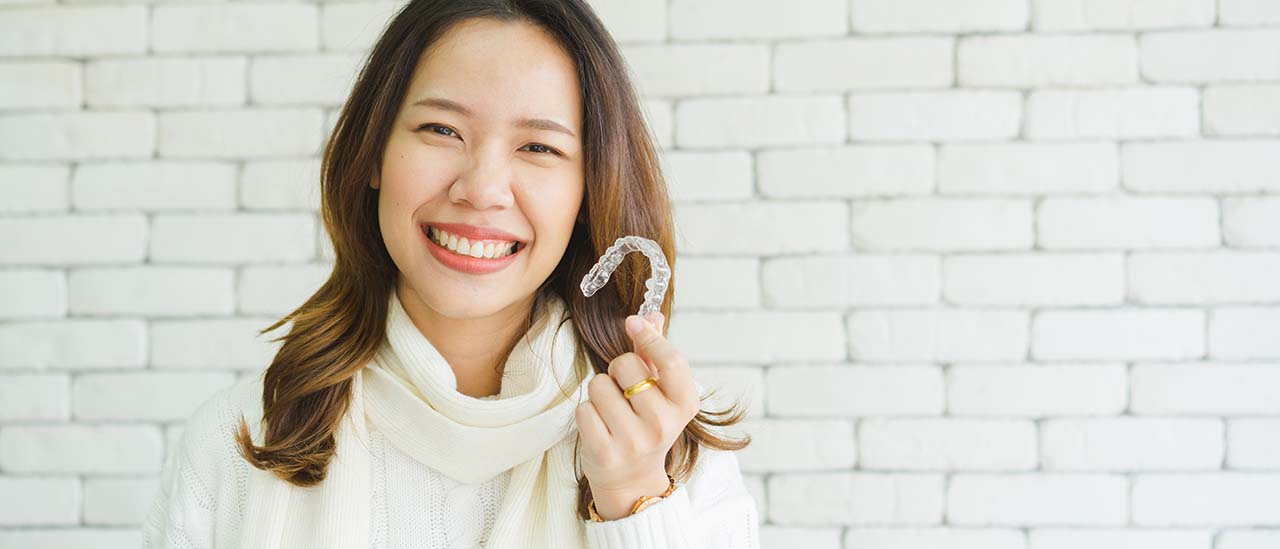 In the meantime, here's what you need to know about this popular alternative to metal braces.
How Invisalign Works
During Invisalign treatment, you'll wear a series of nearly invisible aligners that fit snugly over your teeth. These clear aligners are so discreet that most people won't even realize that you're wearing them! Instead, you'll be able to feel confident while your teeth are gently moved into perfect alignment.
The Invisalign brand has a track record of safely and effectively treating crossbites, overbites, underbites, crowded teeth, and gap teeth—all without the need for invasive procedures.
Benefits of Invisalign Aligners
One of the major benefits of Invisalign aligners is that they're nearly invisible. In fact, most people won't even notice that you're wearing your clear orthodontic aligners. Instead, all they'll notice is your beautiful smile. Invisalign aligners are both clear and discreet, which is perfect for patients who may feel self-conscious with traditional metal braces.
Another advantage of Invisalign treatment is that the aligners are removable. This means that you'll be able to continue eating your favorite foods during orthodontic treatment. People with metal braces, on the other hand, have to avoid foods that are sticky and/or difficult to chew so they don't risk breaking a wire or bracket.
Schedule an Invisalign Consultation
Dr. Ronald Olszewski is an Invisalign dentist in Grand Rapids, MI. To schedule a consultation and learn if you're a candidate for Invisalign clear aligners, please call Always a Smile Dental at (616) 949-1700. You may also fill out our online contact form and someone from our team will reach out to you soon.
---
Read Our Invisalign Blog Posts