Are you ready to start smiling with confidence again after tooth loss? If so, it's time to schedule a consultation with our dentist in Grand Rapids, MI. During your appointment, Dr. Olszewski will be able to determine if you're a candidate for full or partial dentures. He'll also create a treatment plan for dentures that's tailored to your unique needs so you can enjoy a healthier, more attractive smile as soon as possible.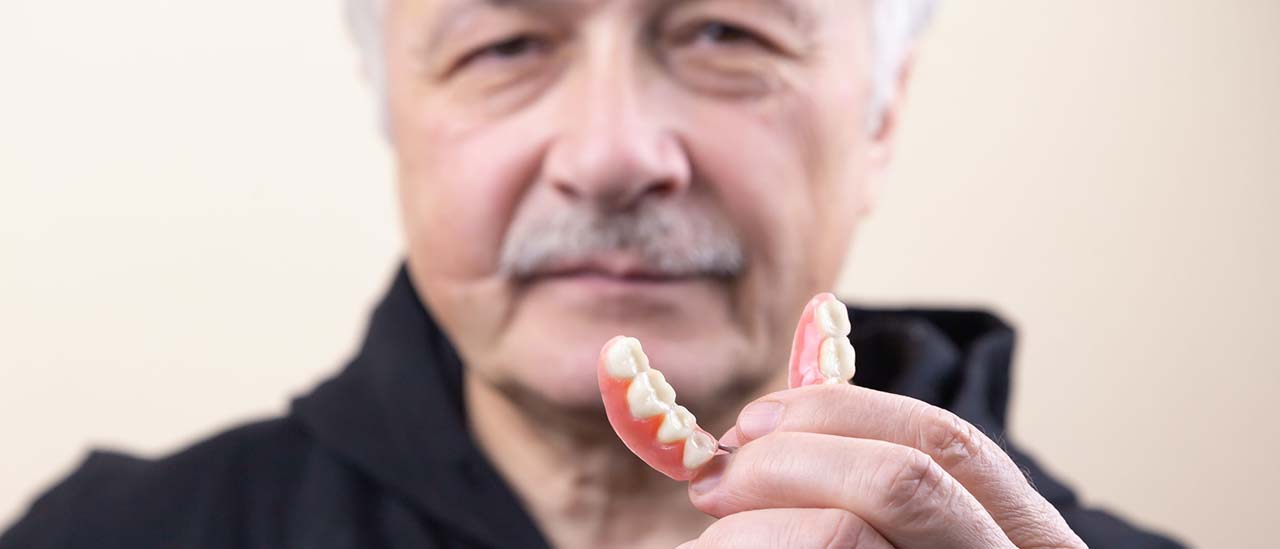 In the meantime, here's what you need to know about denture appliances and how they can protect your oral health in the long term.
Benefits of Full and Partial Dentures
When you experience tooth loss, it's important that you restore your smile as soon as possible to protect your oral health. Otherwise, your remaining natural teeth may start to drift toward the empty socket. One of the benefits of wearing dentures is that they help keep your remaining teeth in place so you can continue to smile with confidence and enjoy improved oral health.
We offer the following types of dentures:
Complete Dentures: Replaces the entire upper and/or lower arch of teeth.
Partial Dentures: Replaces one or several teeth.
Immediate Dentures: Ready to wear immediately after tooth extraction. May require adjustments as you heal.
Overdenture Implants: Replaces an entire arch of teeth and is supported by dental implants.
Interested in a particular treatment option? Book a consultation with our Grand Rapids dentist to discover what's possible for your smile. We'd be more than happy to help you with the next step of your smile journey.
Learn More: Beginner Tips for Wearing Dentures →
Schedule a Consultation for Dentures
Dr. Ronald Olszewski is an experienced dentist in Grand Rapids, MI. He's also accepting new patients and would be more than happy to help you explore your tooth replacement options. To schedule an appointment, please call Always a Smile Dental at (616) 949-1700. You may also fill out our online contact form and someone from our team will reach out to you soon.