Our dentist in Grand Rapids, MI, and his team work diligently to maintain a positive reputation throughout our local community. We've done this by building long-term, lasting relationships with our patients and their families. Our goal is to provide positive experiences from the first time you visit. That way, you continue to see us for excellent patient care and take advantage of our comprehensive dental services.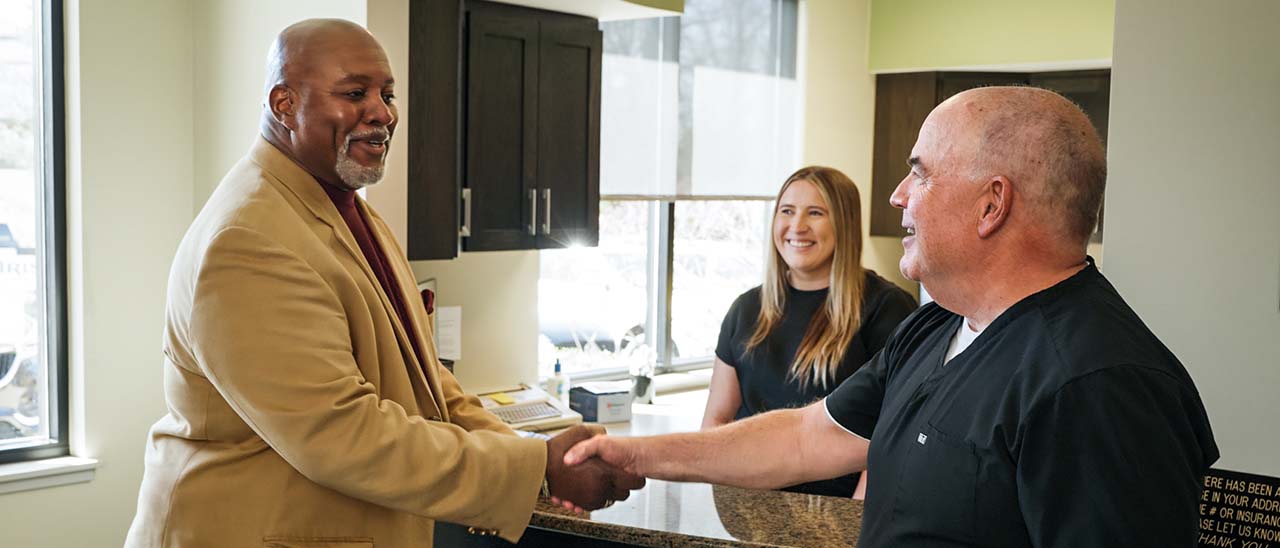 Our Mission
Our premier dental office is working together to realize a shared vision of uncompromising excellence in dentistry.
To fulfill our mission, we are committed to:
Listening to those we are privileged to serve
Earn the trust and respect of patients, profession, and community
Exceed your expectations
Ensure a compassionate professional environment
Strive for continuous improvement at all levels
Why Choose Us
Wondering if Always a Smile Dental is the right fit for you and your family? Below we've listed some of the top reasons why patients trust us with their smiles.
Why our patients choose Always a Smile Dental:
Experienced dentist
Friendly, knowledgeable staff
Most insurance accepted
Denture lab on site
Invisalign® treatment available
Comprehensive dental services under one roof
Get to Know Us Better!
Ready to take the next step on your smile journey? Take this opportunity to get to know our dentist and his team before your next appointment with us.
Dr. Ronald Olszewski is proud to serve as a dentist in Grand Rapids, MI. He also offers a range of dental services, from dental implants to dentures.
Meet Our Dentist
We're blessed to have such a wonderful team at Always a Smile Dental. Get to know some of the faces you'll see around our dental office in Grand Rapids, MI.
Meet Our Team
Watch our video testimonials to discover why patients love Always a Smile Dental and trust us for expert care.
Patient Testimonials
Dr. Ronald Olszewski, DDS
Dr. Ronald Olszewski is your local family dentist in Grand Rapids, MI. He's also a member of the American Dental Association, Michigan Dental Association, Donated Dental Services, Trade Network, and the International Association for Orthodontics…